Contactless Custom Facemask
Call or text (586) 243-5175 to learn more about how we can safely get you a custom facemask
Winter Vinecki - #nevergivein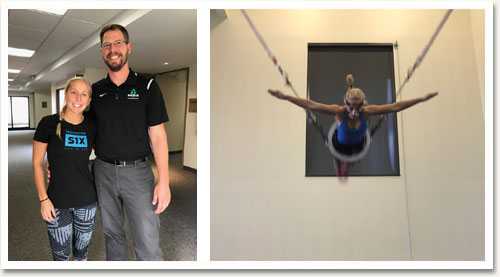 MurrayMasks had the opportunity to work with this amazing young lady recently. After overcoming her injury, she's one step closer to her Olympic dream. Good luck Winter Vinecki! #nevergivein
How do I get a facemask?
Learn the steps that you will need to take in order to get yourself a custom facemask by clicking here.
Derrick Rose's Murray Mask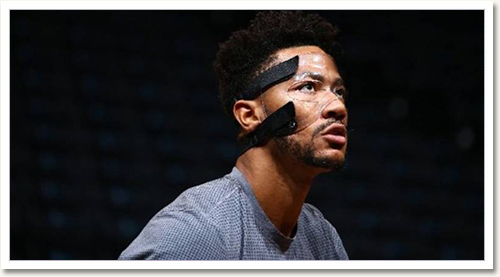 Photo by Nathaniel S. Butler/NBAE via Getty Images
MurrayMasks would like to say thanks to certified athletic trainer Jeff Tanaka, Derrick Rose, and the Chicago Bulls for the opportunity to work with such an excellent team and talented athlete. Best wishes in the future!
Kobe Bryant's Protective Mask
More on Lakers.com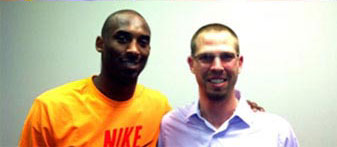 After an errant hit to his nose by Dwayne Wade in the 2012 NBA All-Star game, Los Angeles Laker Kobe Bryant has been wearing a protective facemask. During the Lakers stop in Detroit, three new custom masks were made for him by Jeremy Murray of Michigan Hand and Sports Rehab Centers in Warren, MI. Thanks to Kobe Bryant, Gary Vitti, and the rest of the Lakers organization for the opportunity to work with such an amazing athlete!
News Articles
Tuesday, November 10, 2015
Our newest student, Alex, made a mask and has been out and around wearing it. We'll be updating her whereabouts as we can! Nice mask, Alex!...
more
Monday, December 3, 2012
Congratulations to the Dakota Varsity Women's Volleyball Team and Coaches! This past Saturday, coach Tracie Ferguson led the Cougar Volleyball Team to Dakota's first volleyball State Championship! The Cougars won every game and match during the tournament!! Congratulations on an outstanding ...
more
Wednesday, October 3, 2012
Jacobson Selected as Ivy League's Co-Rookie of the Week Jacobson earned Harvard's first Ivy League award of the season (photo Gil Talbot). CAMBRIDGE, Mass. – Freshman defender Elizabeth Jacobson of the Harvard field hockey team was tabbed Ivy League Co-Rookie of the Week,...
more
Friday, June 1, 2012
Jeremy Murray is the director of orthotics at Michigan Hand and Sports Rehabilitation Centers (MHSRC), headquartered in Warren. The orthotics department, which Murray oversees, offers an array of orthotic services; however, his specialty is personalized protective facemasks. He has fit athletes from...
more
Friday, March 30, 2012
WARREN, Mich. (WJBK) — When athletes want to save face, many call one Michigan guy. He's like a modern day Michelangelo in a high tech lab, and his creations are keeping players in the game. Kobe Bryant of the Los Angeles Lakers is not the first to sport a plastic facade to protect a...
more
Tuesday, March 20, 2012
Beware the Mask: South Jefferson's Austin Stevens is picture of toughness By Donnie Webb/The Post-Standard, March 16, 2012 9 a.m. View full size (Jim Commentucci/The Post-Standard) The emergency papier-mache project began with a trip to Michael's craft store to buy rigid wrap....
more
Wednesday, February 29, 2012
Jeremy Murray is the mask maker The Oakland Press recently wrote a feature about Murray and the masks that he has made through the years. Jeremy Murray, certified orthotist and licensed occupational therapist in the Orthotics Department of Michigan Hand and Sports Rehabilitation Centers, is quite...
more
Thursday, September 29, 2011
US Indoor Volleyball team captian and Olympic Gold Medalist, Reid Priddy, recentely travelled to MHSRC to have a custom facemask made. As an outside hitter, he was injured while making a block during training. He is currently playing professionally for Zenit-Kazan in Russia and was in need of a...
more
Monday, February 21, 2011
I've worked with patients throughout the US and all over the world, but we recently had an opportunity to work with Newcastle United Football Club to help take care of their injured striker, Shola Ameobi. Team doctor, Paul Catterson, had this to say after the trip- ...
more
Visit My Facebook Page